A biotechnological application for detection of neoplastic and pre-neoplastic disease
INTRODUCTION:
Systemic blood contains trace quantities of proteins secreted or leaked by the tissues. These substances are indicative of their tissues of origin and of their physiological state. The invention leverages this property for detecting the presence of neoplastic and preneoplastic disease in a person's blood, for a timely and and correct diagnosis.
TECHNOLOGY (INVENTION) DESCRIPTION:
The invention is an in vitro method for the sensitive detection of neoplastic or preneoplastic disease in human blood. It is based on mass spectrometry and makes use of a 9-amino acid peptide from the Immunoglobulin superfamily 5 (IGSF5) protein. The peptide is unique to the IGSF5 protein and proteotypic, and as such, confers specificity to the method. For the same reasons, a targeted proteomic technique can measure its levels in blood with precision. The said peptide also constitutes an antigen or an antigenic epitope that can enable antibody-based assays or IVDs.
ADVANTAGES OVER EXISTING SOLUTIONS:
The reported method enables the sensitive and specific detection of the presence of neoplastic and pre-neoplastic gastrointestinal cancer. It can be performed quickly and reliably. The level of peptide marker in blood can be measured by targeted mass spectrometry for the development of a classifier. Additionally, the peptide is a novel candidate antigen for antibody development for antibody-based assays/IVDs.
DEVELOPMENT STATUS (STAGE):
Patent filed, Preclinical verification and validation of marker in patient plasma in progress
PUBLICATIONS:
Solid-phase extraction of N-linked glycopeptides, Tian et al, 2007, Nature Protocols Skyline: An open source document editor for creating and analyzing targeted proteomics experiments, MacLean et al, 2010, Bioinformatics.
IP PROTECTION STATUS:
Patent filed. European patent application number EP16153221.3
TECHNOLOGY / IP OWNERS :
Palacky University Olomouc- Institute of Molecular and Translational Medicine (IMTM), Faculty of Medicine and Dentistry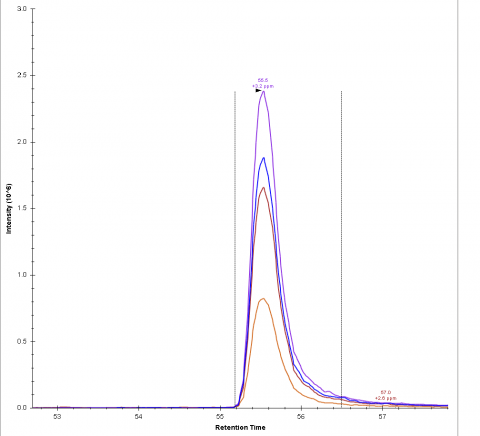 More information is available upon signing a CDA / NDA (Confidential Disclosure Agreement / Non-Disclosure Agreement)