Anti-tumor triterpenoids substituted with nitrogen substituents
INTRODUCTION:
Triterpenoids are natural compounds with a number of biological activities including anticancer. Most of the triterpenoids are not suffi ciently water soluble, which makes the biological tests diffi cult and also is a reason for low bioavailability. Therefore it is important to improve the solubility by modifying the compounds with polar functional
TECHNOLOGY (INVENTION) DESCRIPTION:
The invention is based on the introduction of quarternaty ammonium salts into the triterpenic structure of active compounds. Those ammonium salts are connected to the 18-carboxylic acid via alkylester linker. Compounds containing both aliphatic and aromatic quarternary ammonium salts were studied and patented and they showed high in vitro cytotoxic activities.
ADVANTAGES OVER EXISTING SOLUTIONS:
The invention provides a large group of novel compounds active on broad spectrum of cancer cell lines. New anti-cancer pharmaceuticals can be based on the invention as well as abnormal proliferation therapeutics.
DEVELOPMENT STATUS (STAGE):
Laboratory scale, data on cell lines, primarily human tumors, orientational pharmacology/toxicology on rodents.
PUBLICATIONS:
Kvasnica, M., Urban, M., Dickinson, N. J., Sarek, J. Pentacyclic triterpenoids with nitrogen- and sulfur-containing heterocycles: synthesis and medicinal signifi cance. Nat Prod Rep. 2015 Jun 1. PubMed PMID: 26030604 Borkova, L., Jasikova, L., Rehulka, J., Frisonsova, K., Urban, M., Frydrych, I., Popa, I., Hajduch, M., Dickinson, N. J., Vlk, M., Dzubak, P., Sarek, J. Synthesis of cytotoxic 2,2-difl uoroderivatives of dihydrobetulinic acid and allobetulin and study of their impact on cancer cells. Eur J Med Chem. 2015 May 26, doi: 10.1016/j.ejmech.2015.03.068. Epub 2015 Apr 1. PubMed PMID: 25942059. Biedermann, D., Eignerova, B., Hajduch, M.,
IP PROTECTION STATUS:
Patents: CZ 301158
TECHNOLOGY / IP OWNERS :
Palacky University Olomouc - Institution of Molecular and Translational Medicine (IMTM), Faculty of Medicine and Dentistry Charles University Prague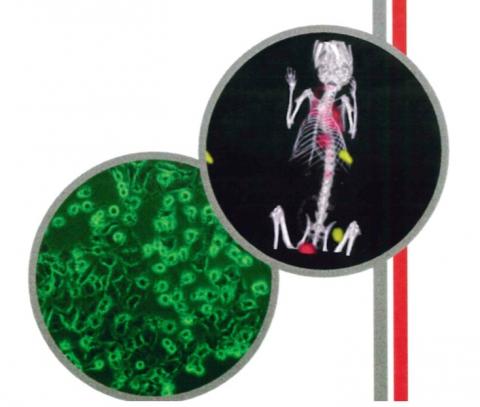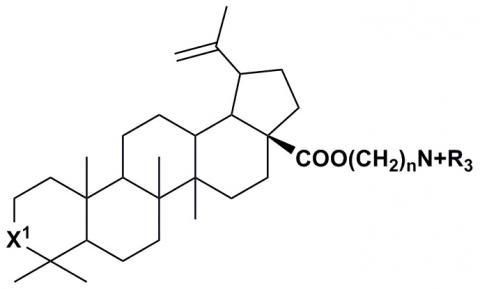 More information is available upon signing a CDA / NDA (Confidential Disclosure Agreement / Non-Disclosure Agreement)