Biologically Active Triterpenoid Derivatives III
INTRODUCTION:
Triterpenoids are naturally occurring substances showing a large range of biological activities, including strong cytotoxic activity. This would make them suitable for use as pharmaceuticals.
TECHNOLOGY (INVENTION) DESCRIPTION:
The present invention relates to the use of a compound of formula (I), or a pharmaceutically acceptable salt thereof, in therapy. Preferably, the compound may be used for treating a patient suffering from leukaemia, cancer or other proliferative disorder. A further embodiment relates to the use of a compound of formula (I) in an assay for detecting the phosphorylation and acetylation state of cellular substrates. The present invention also relates to novel compounds of formula (Ia).
ADVANTAGES OVER EXISTING SOLUTIONS:
The invention provides a novel class of compounds possessing a cytotoxic activity to a wide range of tumor cell lines. Our recent data demonstrate that selected compounds covered by these patents are hedge-hog inhibitors, pro-apoptotic compounds inducing selective release of cytochrome c from tumor cells, tubulin polymerization inhibitors, hemoxygenase I inducers, HIV maturation inhibitors, etc. These compounds will be useful as medicaments for the treatment of cancer and other diseases connected with abnormal proliferation and/or HIV infection.
DEVELOPMENT STATUS (STAGE):
Laboratory scale, data on cell lines, limited ADME/Tox data, in vivo pharmacology and pharmacodynamics.
PUBLICATIONS:
Kvasnica, M., Urban, M., Dickinson, N. J., Sarek, J. Pentacyclic triterpenoids with nitrogen- and sulfur-containing heterocycles: synthesis and medicinal signifi cance. Nat Prod Rep. 2015 Jun 1. PubMed PMID: 26030604 Borkova, L., Jasikova, L., Rehulka, J., Frisonsova, K., Urban, M., Frydrych, I., Popa, I.,Hajduch, M., Dickinson, N. J., Vlk, M., Dzubak, P., Sarek, J. Synthesis of cytotoxic 2,2-difl uoroderivatives of dihydrobetulinic acid and allobetulin and study of their impact on cancer cells. Eur J Med Chem. 2015 May 26, doi: 10.1016/j.ejmech.2015.03.068. Epub 2015 Apr 1. PubMed PMID: 25942059. Sarek, J., Klinot, J., Dzubak, P., Klinotova,
IP PROTECTION STATUS:
Patent protection: WO 00190136 DE 60113838.4 EP 1294370 AU 6044501 US 7041701, US 7749988 AT 305776 ES 2250406
TECHNOLOGY / IP OWNERS :
Palacky University Olomouc - Institute of Molecular and Translational Medicine (IMTM), Faculty of Medicine and Dentistry Charles University Prague Cyclacel Ltd.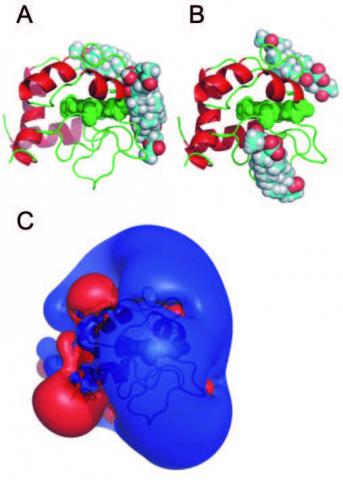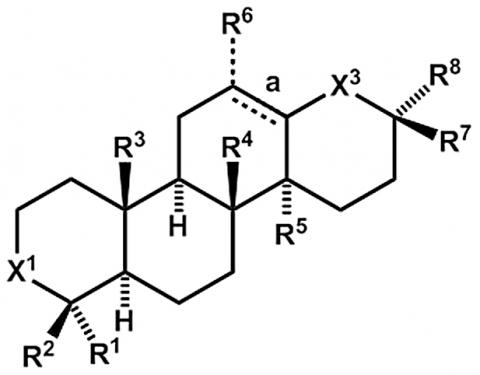 More information is available upon signing a CDA / NDA (Confidential Disclosure Agreement / Non-Disclosure Agreement)