ClinData for data stewardship
INTRODUCTION:
ClinData is a software solution for collecting of clinical and lab data on patients included in various research projects and clinical studies. ClinData features exceptional flexibility in the design of research and clinical projects, the ability to store data from several different unrelated projects in parallel and secure access.
TECHNOLOGY (INVENTION) DESCRIPTION:
ClinData is based on client/server architecture, the application runs on a server, a user is connected through a web browser. All communication between a client and a server is secured by SSL encryption, which is currently an industry standard. The Java 8 programming language is used for the server part of the application, which allows sustainability and long-term development. The client interface uses open source technologies – HTML, Java Script, jQuery, Angular, Bootstrap.
ADVANTAGES OVER EXISTING SOLUTIONS:
Flexibility – ClinData can contain data from narrowly specialized scientific databases and/or from wide multi-centric clinical studies. Ease of use – definition of new projects is done via designer with wide portfolio of capabilities, no programmer support needed for standard tasks. Unique data model – data is stored in a universal data storage providing wide flexibility. Security - every user has accurately defined privileges what data he/she can see and what he/she can do with. Data can be anonymized to ensure better protection.
DEVELOPMENT STATUS (STAGE):
The first version released, used for scientific projects.
IP PROTECTION STATUS:
Protected as a know-how.
TECHNOLOGY / IP OWNERS :
Palacky University Olomouc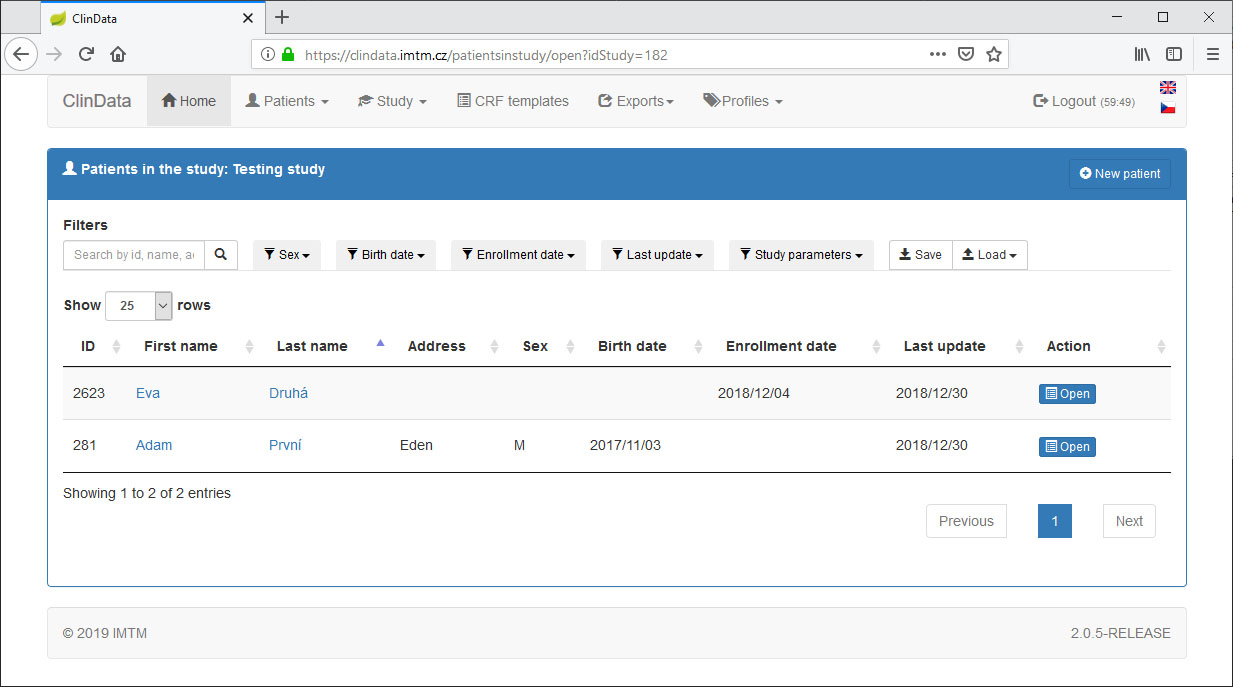 More information is available upon signing a CDA / NDA (Confidential Disclosure Agreement / Non-Disclosure Agreement)