Detection of estrogens in water using novel reverse osmosis enrichment device and in vitro bioassay
INTRODUCTION:
Invention provides a kit for determination of analyte by a recombinant yeast assay which simplifies work and provide an assay which is more sensitive, could be stored in the form of a kit without significant demands on storage conditions, have a longer shelf-life, and is easily executable with minimal equipment directly on the spot (POC).
TECHNOLOGY (INVENTION) DESCRIPTION:
A significant number of constituents in waters are suspected to be Endocrine Disrupting Chemicals (EDCs) such as estrogens and androgens which are complex not only in their chemical composition but also in their interactions with each other. EDCs are known to pose risks to exposed organisms even at very low doses. The levels of EDCs in waters are generally below detection limits. Recombinant yeasts assays are a suitable tool for monitoring the presence of pollutants in the environment, particularly of estrogens and androgens. The assays contain genetically modified yeast strains that respond to endocrine disrupting compounds. Conventional procedures require reconstitution of yeast from frozen stock solution, which takes several days and requires special equipment.
ADVANTAGES OVER EXISTING SOLUTIONS:
The EU Water Framework Directive is dealing with monitoring organic pollutants in water. Current ways of concentrating samples are mainly solid phase extraction (SPE) and the use of rotary vacuum evaporator. Although SPE is a recommended method, problems arise with organic solvents. Research facilities are therefore searching for new and economically advantageous technologies. This new technology is one of them. We expect large market with early customer interest.
DEVELOPMENT STATUS (STAGE):
Prototype
PUBLICATIONS:
BITTNER, Michal, Sergio JARQUE ORTIZ a Klára HILSCHEROVÁ. Polymer-immobilized ready-to-use recombinant yeast assays for the detection of endocrine disruptive compounds. Chemosphere, OXFORD (ENGLAND): Elsevier Science, 2015, roč. 132, AUGUST, s. 56-62. ISSN 0045-6535. doi:10.1016/j.chemosphere.2015.02.063.
IP PROTECTION STATUS:
Granted utility model (CZ), patent pending (CZ).
TECHNOLOGY / IP OWNERS :
Masaryk University Asio, spol. s r.o.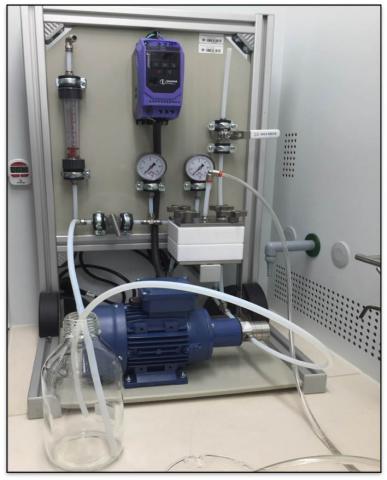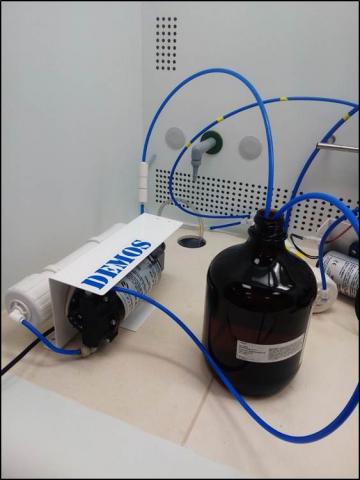 More information is available upon signing a CDA / NDA (Confidential Disclosure Agreement / Non-Disclosure Agreement)