Environmental Microhyperbaric Chamber for biological studies at high pressure
INTRODUCTION:
A hyperbaric chamber is a pressure vessel, which can be hermetically sealed and create the overpressure of several bar. Depending on the size is used for therapeutic methods or testing e.g. diving equipment. On the market there is no easily transportable device that allows cell experiments at higher pressures and at specifi c composition of the atm
TECHNOLOGY (INVENTION) DESCRIPTION:
The invention is essentially a overpressure container that allows to create specifi c climate in the interior space, i.e., to set various pressures up to 10 bar, to create a different composition of the atmosphere of the compressed gas (for instance hypoxic, hyperoxic etc.), to set the temperature of the internal environment, and due to the unique design it can be installed and to use of with specifi c combinations of light sources. It is also structurally adapted for use of a suffi cient number of sensors.
ADVANTAGES OVER EXISTING SOLUTIONS:
Microhyperbaric Chamber for biological studies at high pressure is not currently available on the market. Some of the features can be found in other devices, but not combined. The main difference is in the possibility of increasing the pressure in combination with the creation of a specifi c atmosphere, also in combination with temperature control and the possibility of interior illumination by specifi c light source.
DEVELOPMENT STATUS (STAGE):
Prototype
TECHNOLOGY / IP OWNERS :
Palacky University Olomouc - Institute of Molecular and Translational Medicine (IMTM), Faculty of Medicine and Dentistry Charles University Prague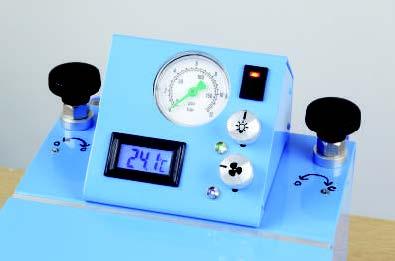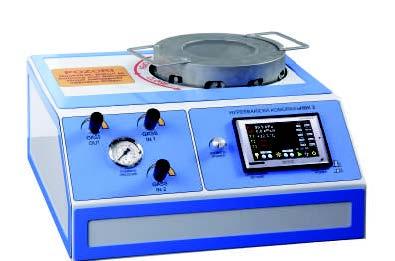 More information is available upon signing a CDA / NDA (Confidential Disclosure Agreement / Non-Disclosure Agreement)