Hyperstable Fibroblast growth factor 2 – FGF2-STAB
INTRODUCTION:
FGF2 is a pleiotropic regulator of proliferation, differentiation, migration, and survival in a variety of cell types. FGF2 is an essential component of media for the cultivation of pluripotent stem cells. It also plays an important role in wound healing, diabetic foot ulcer treatment, periodontal regeneration, bone regrowth, etc.
TECHNOLOGY (INVENTION) DESCRIPTION:
FGF2-STAB is a recombinant human protein produced in E. coli. It retains full biological activity even after twenty days at 37°C (the half-life of biological activity of a wild type FGF2 is 9 hours at 37°C). No potentially harmful additives are used for its stabilization. FGF2-STAB was created using computer-assisted protein engineering methods. Stabilizing mutations were introduced without compromising its biological function.
ADVANTAGES OVER EXISTING SOLUTIONS:
Stem cell cultivation: Improved stability of FGF2-STAB makes daily changes of media useless and since less protein is needed, it makes stem cell cultivation cheaper and less labor intensive. Furthermore, cell are not exposed to fluctuation in FGF2 concentration. Wound healing and cosmetics: A prolonged and sustained delivery of FGF2-STAB provides greater therapeutic effect, faster healing and lower the risk of the frequent administration-related side effects. Costs for preclinical study are covered by H2020 SME Instrument phase 2.
DEVELOPMENT STATUS (STAGE):
Stem cells: FGF2-STAB is already being sold for R&D use only. Wound healing: Preclinical study is in progress.
PUBLICATIONS:
Dvorak, P., Bednar, D., Vanacek, P., Balek, L., Eiselleova, L., Stepankova, V., Sebestova, E., Kunova Bosakova, M., Konecna, Z., Mazurenko, S., Kunka, A. Vanova, T., Zoufalova, K., Chaloupkova, R., Brezovsky, J., Krejci, P., Prokop, Z., Dvorak, P., Damborsky, J., 2017: Computer-Assisted Engineering of Hyperstable Fibroblast Growth Factor 2. Biotechnology and Bioengineering XX: XXX-XXX.
IP PROTECTION STATUS:
FGF2-STAB has been registered with a patent application filled under PCT (WO2017089016 A1).
TECHNOLOGY / IP OWNERS :
Masaryk University Enantis s.r.o.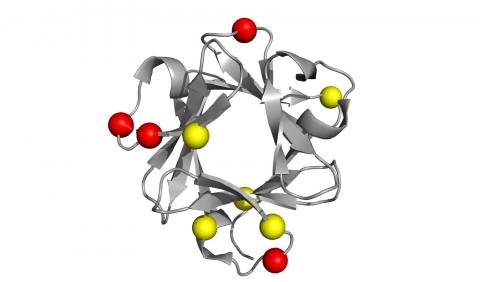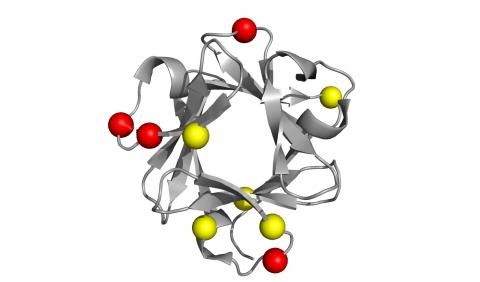 More information is available upon signing a CDA / NDA (Confidential Disclosure Agreement / Non-Disclosure Agreement)