Innate immunity based cancer immunotherapy
INTRODUCTION:
The idea to use killed microorganisms or their parts for stimulation of immunity in the cancer immunotherapy is very old, but so far the question of interactions and binding of these preparations to tumor cells has not been addressed.
TECHNOLOGY (INVENTION) DESCRIPTION:
This cancer immunotherapy is based on combination of soluble agonists of TLR receptors with ligands of phagocytic receptors attached to tumor cells. TLR activation leads to strong inflammatory infiltration of tumors. Agonists of phagocytosis related receptors direct phagocytic cells to artificially opsonized tumor cells resulting in their killing. Therapy is applicable for any solid tumors and can be used in clinical practice as all parts of therapeutic mixture are safe for humans.
ADVANTAGES OVER EXISTING SOLUTIONS:
Innate immunity based therapies cancer therapies do not direct attack to cancer cells, so they have only very week effect. Therapies based on acquired immunity collide with very strong antiimmune system of tumors, consisting of many mechanisms. Blocking of some of them results in partiall effects, but can evoke autoimmunity, so they have only limited area of application. Our therapy resulted in complete recovery of 83% of mice and in their protection against retransplantation of melanoma cells. Our results, obtained with treatment of fast growing, aggressive and low immunogenic B16-F10 melanoma, represent a base for very promising progress in the field of human cancer immunotherapy.
DEVELOPMENT STATUS (STAGE):
preclinical studies on melanoma B16-F10 / mouse model
PUBLICATIONS:
Janotová T, Jalovecká M, Auerová M, Švecová I, Bruzlová P, et al. (2014) The Use of Anchored Agonists of Phagocytic Receptors for Cancer Immunotherapy: B16-F10 Murine Melanoma Model. PLoS ONE 9(1): e85222. doi:10.1371/journal.pone.0085222
IP PROTECTION STATUS:
no any
TECHNOLOGY / IP OWNERS :
no any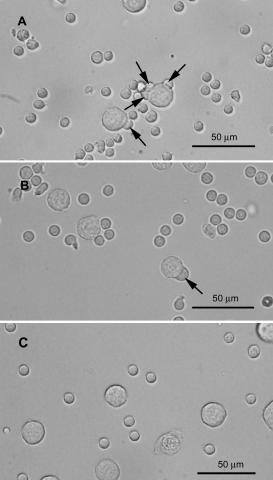 More information is available upon signing a CDA / NDA (Confidential Disclosure Agreement / Non-Disclosure Agreement)