MycoTrack – kit for detection of mycoplasma infections
INTRODUCTION:
Mycoplasma contamination of cell cultures is very common phenomenon. As they can substantially alter cellular metabolism and potentially can spread to all the cultures in laboratories, the early detection is necessary. For the reliable detection of mycoplasma contamination, it is recommended to use at least two different assays.
TECHNOLOGY (INVENTION) DESCRIPTION:
MycoTrack is a technology which enables microscopic detection of mycoplasma on early infection stages. The technology is based on the synthesis of short labelled DNA chains inside mycoplasmas. These chains are subsequently detected and samples are evaluated by fluorescence microscopy.
ADVANTAGES OVER EXISTING SOLUTIONS:
- Independent of mycoplasma strains; - Does not detect bacterial cells with cell walls; - Allows direct visualization of mycoplasmas' DNA; - It does not require the cell lysis.
DEVELOPMENT STATUS (STAGE):
Laboratory scale, data on cell lines
IP PROTECTION STATUS:
CZ307304 – granted Czech patent
TECHNOLOGY / IP OWNERS :
Palacký University Olomouc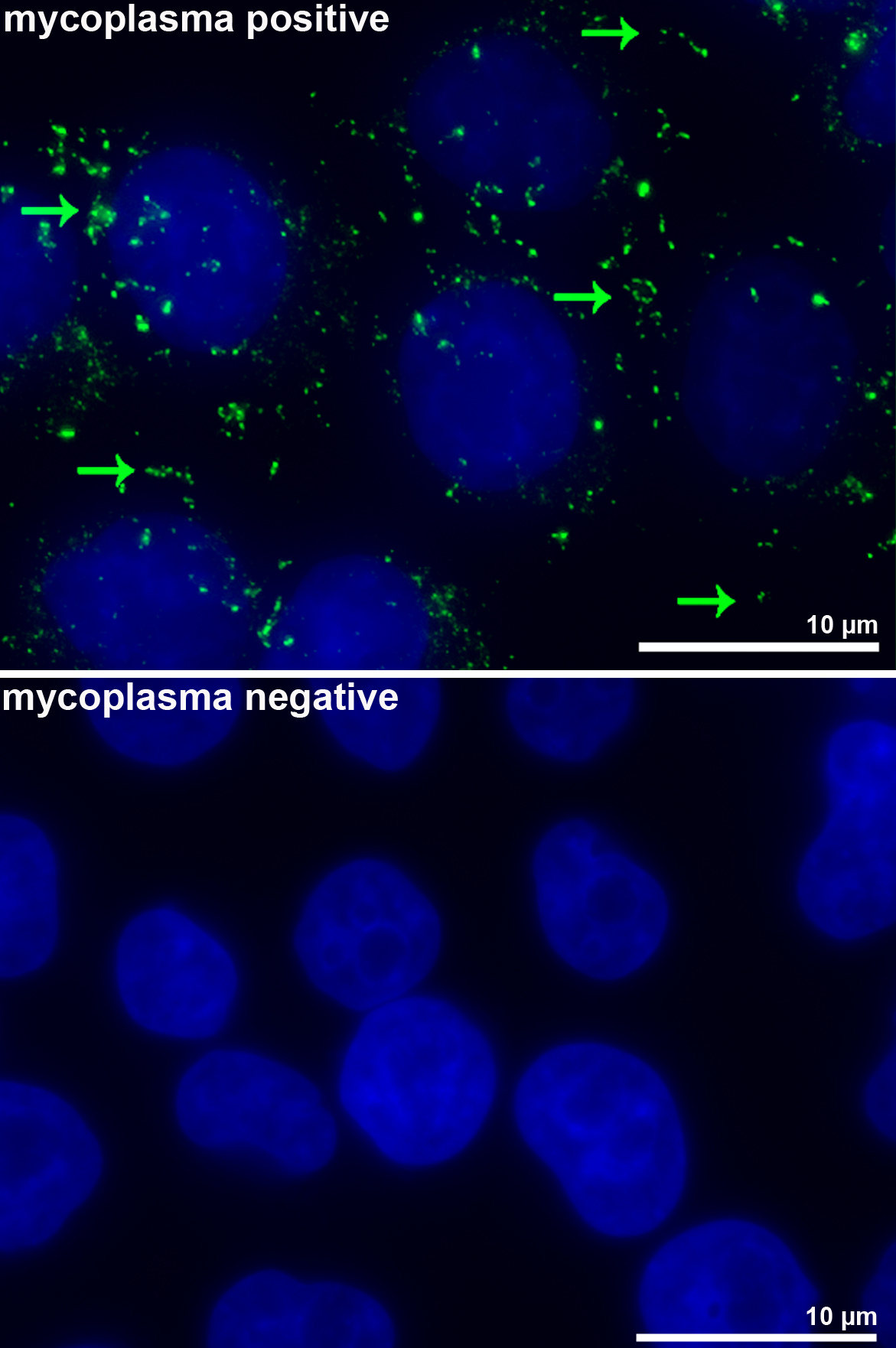 More information is available upon signing a CDA / NDA (Confidential Disclosure Agreement / Non-Disclosure Agreement)