Nano-particles comprising dithiocarbamate-metal complex and a polymeric ligand for medical applications
INTRODUCTION:
Dithiocarbamates, particularly copper complexes, display anticancer activity in cellular systems and also in-vivo. However, the complexes are not water-soluble, which makes difficult to administer them to patients. The presented technology overcome this major limitation and even provide improvement in tumor targeting and PET/SPECT tumor imaging.
TECHNOLOGY (INVENTION) DESCRIPTION:
The presented technology brings together dithiocarbamate-metal complexes with specific ligands in the form of nano-particles. The ligands are typically water-soluble polymers used as pharmaceutical excipients. Such ligands have a low or no toxicity and are tested and registered for use in pharmaceutical formulations, such as therapeutical or diagnostic preparations and are available on an industrial scale. The nano-particles have a unique form of molecular assembly and key features, making them suitable for use as anticancer drugs or as diagnostic agents. That includes well-defined size within the nanometer scale and good stability in physiological solutions. They can also be easily sterilized and lyophilized. Importantly, the manufacturing procedure is very simple and reproducible.
ADVANTAGES OVER EXISTING SOLUTIONS:
There is an existing technology of formulation of the dithiocarbamate metal complexes in the form of protein-based nano-particles. However, the use of proteins in the formulation involves several disadvantages, technical, hygienic, toxicology, and ethical issues as well. Immunoreactivity issues may occur, and during tests in animal models, different types of proteins need to be used. The protein ligands are prone to denaturation due to low or high pH values or due to higher temperatures, or prone to decomposition by the action of proteases. Only a few proteins are authorized for pharmaceutical use and commercial availability is rather limited by the amount and cost.
DEVELOPMENT STATUS (STAGE):
Mastered production scalable for large-scale. Stability data. In vitro/vivo data (antitumor, pharmacokinetics, toxicity)
PUBLICATIONS:
Nature. 2017 Dec 14;552(7684):194-199. doi: 10.1038/nature25016. Epub 2017 Dec 6.
IP PROTECTION STATUS:
PCT/EP2019/077222 PCT/EP2018/076098
TECHNOLOGY / IP OWNERS :
Palacky University, Olomouc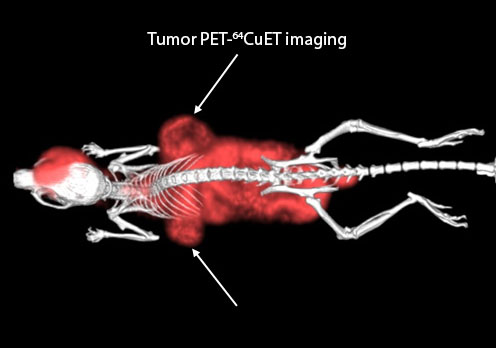 More information is available upon signing a CDA / NDA (Confidential Disclosure Agreement / Non-Disclosure Agreement)