PORTABLE ULTRASONIC DEVICE WITH INTEGRATED EXPERT FUNCTIONS
INTRODUCTION:
Today there is a problem of human liver dysfunction and exacerbation of a large number of diseases, the starting mechanism of which is fatty infiltration of the liver / hepatosis / steatohepatitis / fibrosis. They are usually diagnosed at the highly specialized level of care. The referrals to these links are made by family doctors in case of exacerbation of diseases that cannot be successfully detected by the means available to them. Ultrasound diagnostics is required in that case. The essence of the development lies in the first developed portable device for ultrasound diagnostics, which has integrated expert elastographic functions inherent in stationary complexes of ultrasound examination of premium level.
TECHNOLOGY (INVENTION) DESCRIPTION:
Elastography as the main technology makes it possible to obtain images with two- and three-dimensional spatial distribution of color pixels in the region of interest, encoding the corresponding digital values of tissue stiffness on the Young's modulus in kilopascals (kPa) from the control volume. This provides a real-time black-and-white organ image in B-mode and a quantitative color map of the area of interest. The doctor can arbitrarily position the control volume in the area of interest in the most representative areas of the liver. Preliminary stiffness color map allows optimal navigation of the control volume, bypass artifacts and obtain reliable and reliably reproduced quantitative information on the stiffness of the organ area.
ADVANTAGES OVER EXISTING SOLUTIONS:
Guaranteed quality of the received diagnostic information through the system of ultrasound navigation in B-mode and profiles of attenuation of ultrasonic waves. Quantitative determination of liver fat for steatosis stage. Clear detection of the first stage of liver steatosis, which is reversible in active lifestyle modification - the level of competence of the family doctor. Ease of use allows active screening of steatosis in the population. Easy user training - 1-2 business days. Portability and mobility in use. Affordable cost.
DEVELOPMENT STATUS (STAGE):
TRL 7 – System prototype demonstration in operational environment
PUBLICATIONS:
1. Dynnyk O., Kobyiiak N. Attenuation coefficient measurement (ACM) as a newest mode for ultrasound quantitative hepatic steatosis assessment // ECR 2017. Book of Abstracts.- Insights imaging (2017).- V.8 (Suppl 1.): S 451.B-1245. 2. N. Marunchyn, P. Bodnar, O. Dynnyk. Evaluation of multiparametric echography in diagnosis of nonalcoholic fatty liver disease in type 2 diabetes mellitus // Clinical endocrinology and endocrine surgery. – 2017. – Т. 58, № 2. – P. 70–77. 3. Dynnyk O., Marunchyn N. ACM as novel real time ultrasound alternative to CAP (fibroscan) // Journal of Hepatology. The International liver congress-2017.-vol.66.- SAT-486.- S66
IP PROTECTION STATUS:
At the time of providing this information, the patent application process is underway.
TECHNOLOGY / IP OWNERS :
Public Association "Тechnology Тransfer Оffice "Up to Future"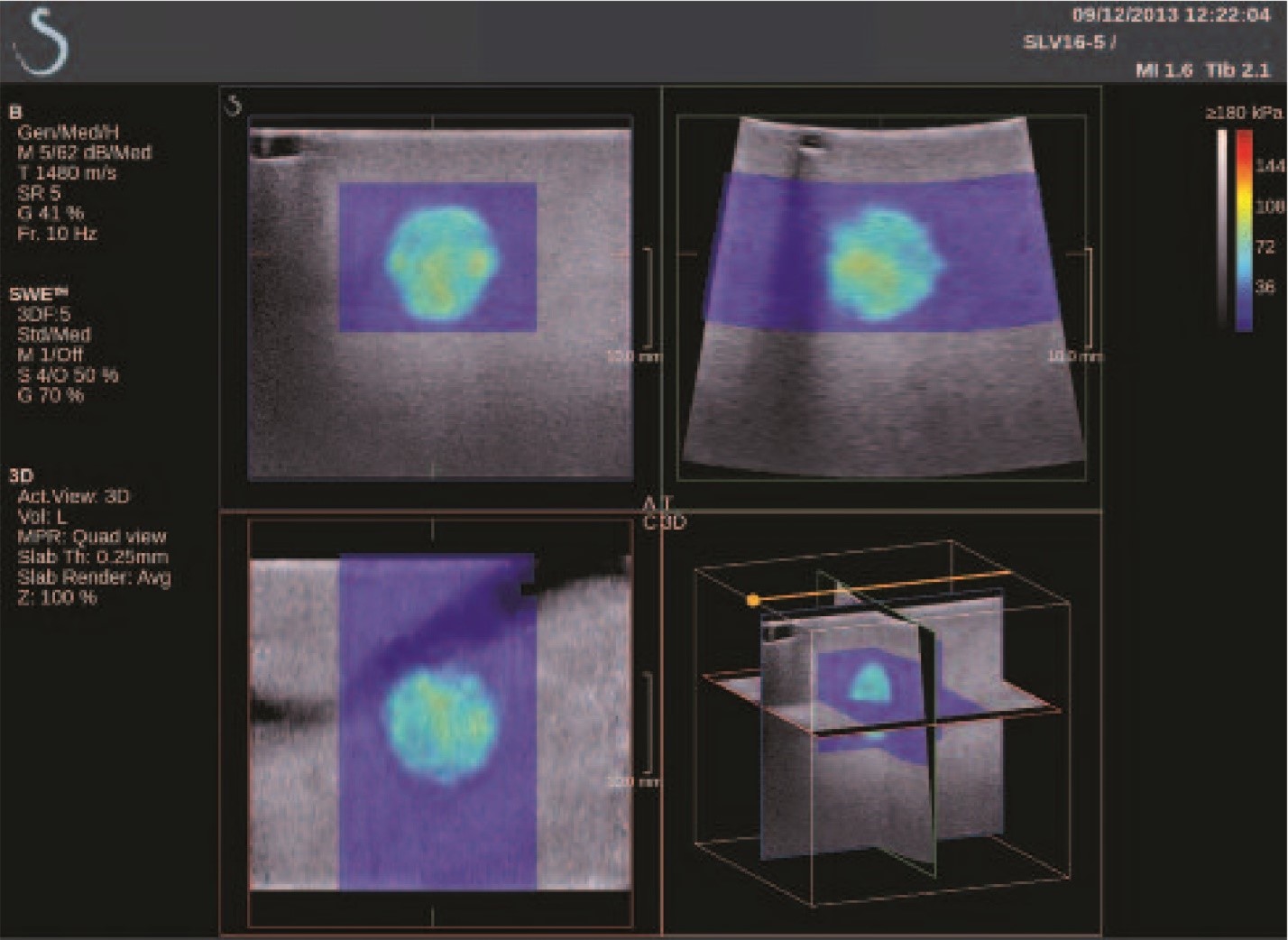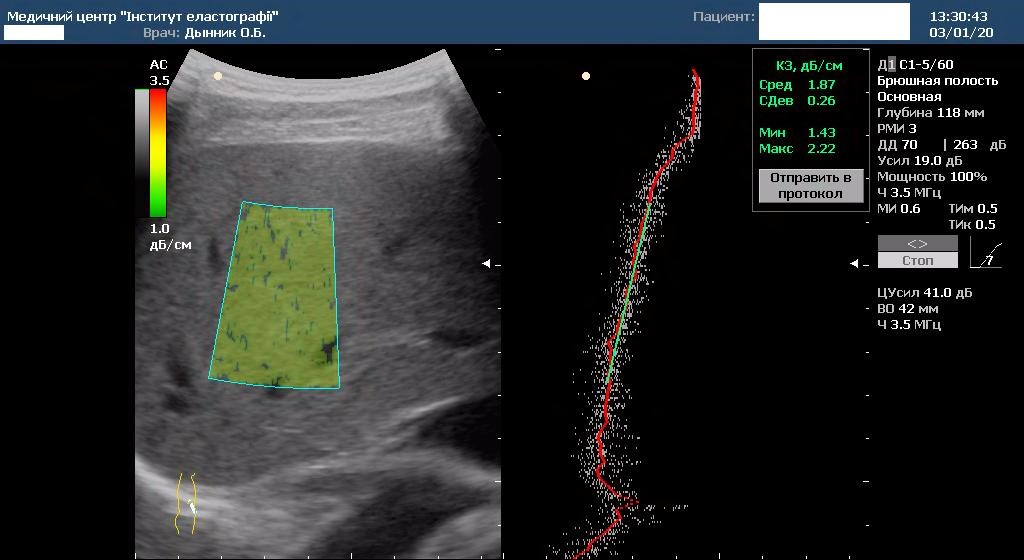 More information is available upon signing a CDA / NDA (Confidential Disclosure Agreement / Non-Disclosure Agreement)