Rapid simultaneous detection of herpes simplex virus 1 (HSV-1) and herpes simplex virus 2 (HSV-2) by polymerase chain reaction (PCR) in clinical samples
INTRODUCTION:
Two serotypes of herpes simplex virus have been identified. Both viruses are highly infectious and incurable. HSV-1 is usually associated with oral lesions. Most cases of recurrent genital herpes are caused by HSV-2. An increasing proportion of anogenital infections has been attributed to HSV-1. Over half a billion people are infected worldwide.
TECHNOLOGY (INVENTION) DESCRIPTION:
We have developed highly sensitive (10 copies of DNA/ul) in - house test for diagnosis of HSV-1 and HSV-2 in clinical specimens. The assay mutually distinguish between HSV-1 and HSV-2. Cross reactivity was tested for the panel of VZV, CMV, Epstein-Barr, HHV 6 and HHV 7 nucleic acids. We also provided specific evaluation of sensitivity using the set of climical samples previously tested by commercial kits such as Artus.
ADVANTAGES OVER EXISTING SOLUTIONS:
Our primers and probes were designed on the base of HSV strains infected predominantly European and/or American population. The modifications need to be performed especially for Asian people. The proposed test is rapid (data are available within 2 hr after the DNA isolation). There are several competing diagnostic tests on the market, but not all are able to distinguish between HSV-1 and HSV-2, and furthermore they are very expensive. Our test is suitable for large-scale studies on infection frequency of HSV-1 and HSV-2 in human population due to rapid performance and low costs.
DEVELOPMENT STATUS (STAGE):
Tested on clinical samples, compared with commercially available kits.
PUBLICATIONS:
The method was not published.
IP PROTECTION STATUS:
No patents or utility models. Kept as trade secret.
TECHNOLOGY / IP OWNERS :
University Hospital Hradec Kralove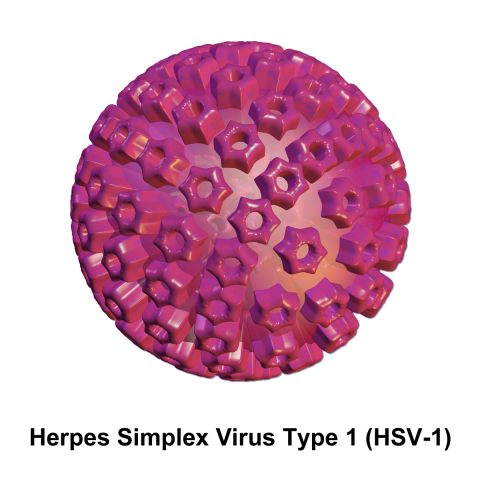 More information is available upon signing a CDA / NDA (Confidential Disclosure Agreement / Non-Disclosure Agreement)