Small proteins mimicking epitope of HIV-1 virus neutralizing antibody for induction of virus-neutralizing antibodies
INTRODUCTION:
The development of an effective vaccine preventing Human Immunodeficiency Virus (HIV)-1 infection is hindered by the enormous antigenic variability and unique biochemical and immunological properties of HIV-1 Env glycoprotein, the most promising target for HIV-1 neutralizing antibody. Functional studies of rare elite neutralizers led to the discovery of broadly neutralizing antibodies which are one of crucial protecting factors preventing virus spreading.
TECHNOLOGY (INVENTION) DESCRIPTION:
Highly complex combinatorial protein libraries were used to identify small protein binders specifically recognizing the paratope of HIV-1 broadly neutralizing antibodies identified in HIV-1 infected subjects neutralizing most of present HIV-1 virion variants. The most specific binders are applicable as immunogens eliciting Env-specific serum antibodies which neutralize various HIV-1 variants.
ADVANTAGES OVER EXISTING SOLUTIONS:
This strategy based on the identification of protein replicas of broadly neutralizing antibody paratope represents a novel approach in HIV-1 vaccine development. This approach is not affected by low immunogenicity of neutralization-sensitive epitopes, variability, and unique biochemical properties of HIV-1 Env used as a crucial antigen in the majority of contemporary tested vaccines.
DEVELOPMENT STATUS (STAGE):
Binders were identified and successfully tested in experimental animals.
PUBLICATIONS:
Proteins mimicking epitope of HIV-1 virus neutralizing antibody induce virus-neutralizing sera in mice. Kosztyu P, Kuchar M, Cerny J, Barkocziova L, Maly M, Petrokova H, Czernekova L, Liskova V, Raskova Kafkova L, Knotigova P, Masek J, Turanek J, Maly P, Raska M. EBioMedicine. 2019 Sep;47:247-256. doi:.1016/j.ebiom.2019.07.015. PMID:31544770
IP PROTECTION STATUS:
Czech Patent application #: PV 2019-585. Submitted Sep 13th 2019
TECHNOLOGY / IP OWNERS :
Institute of Biotechnology, Czech Academy of Sciences, Czech Republic Palacky University Olomouc, Czech Republic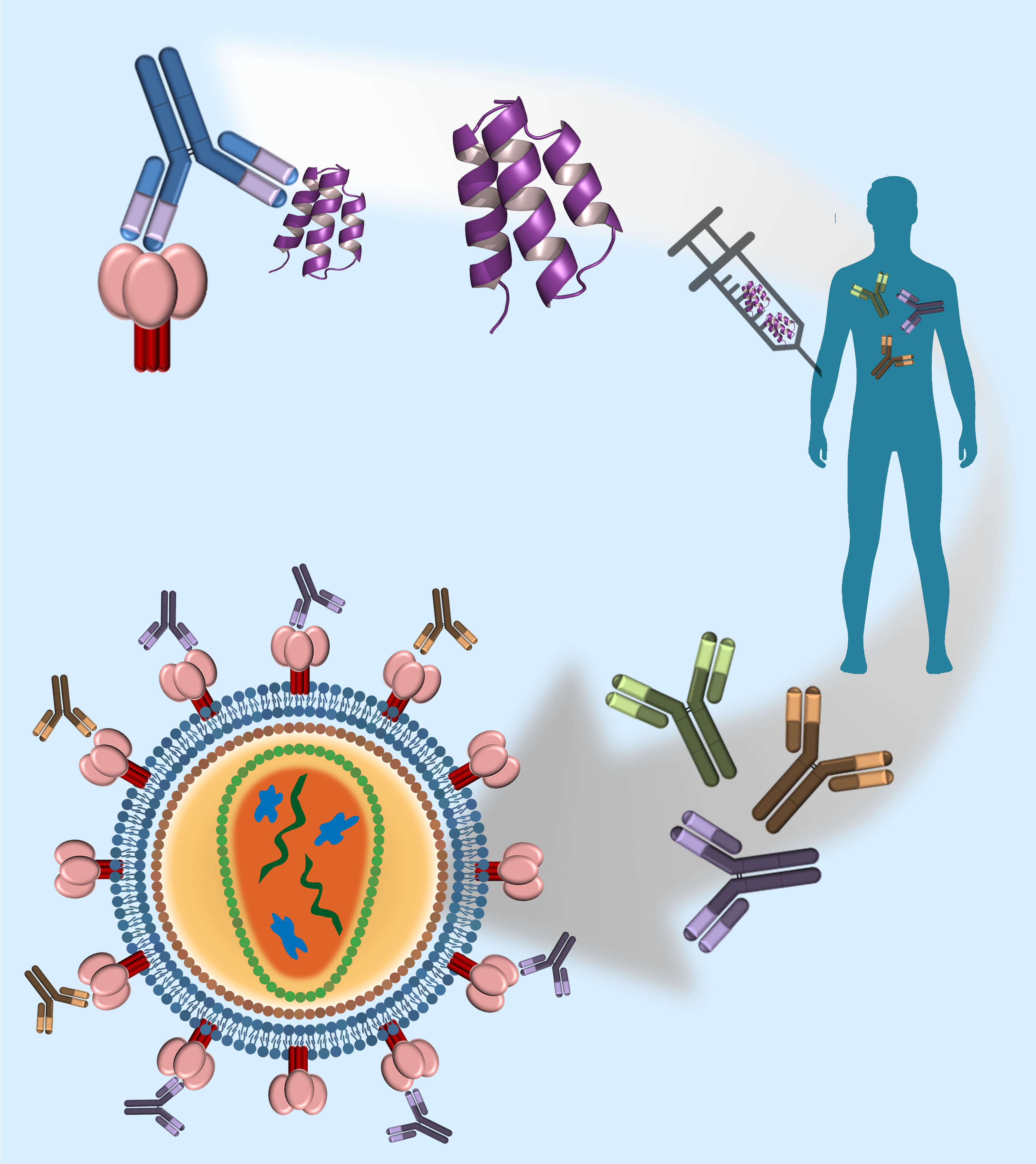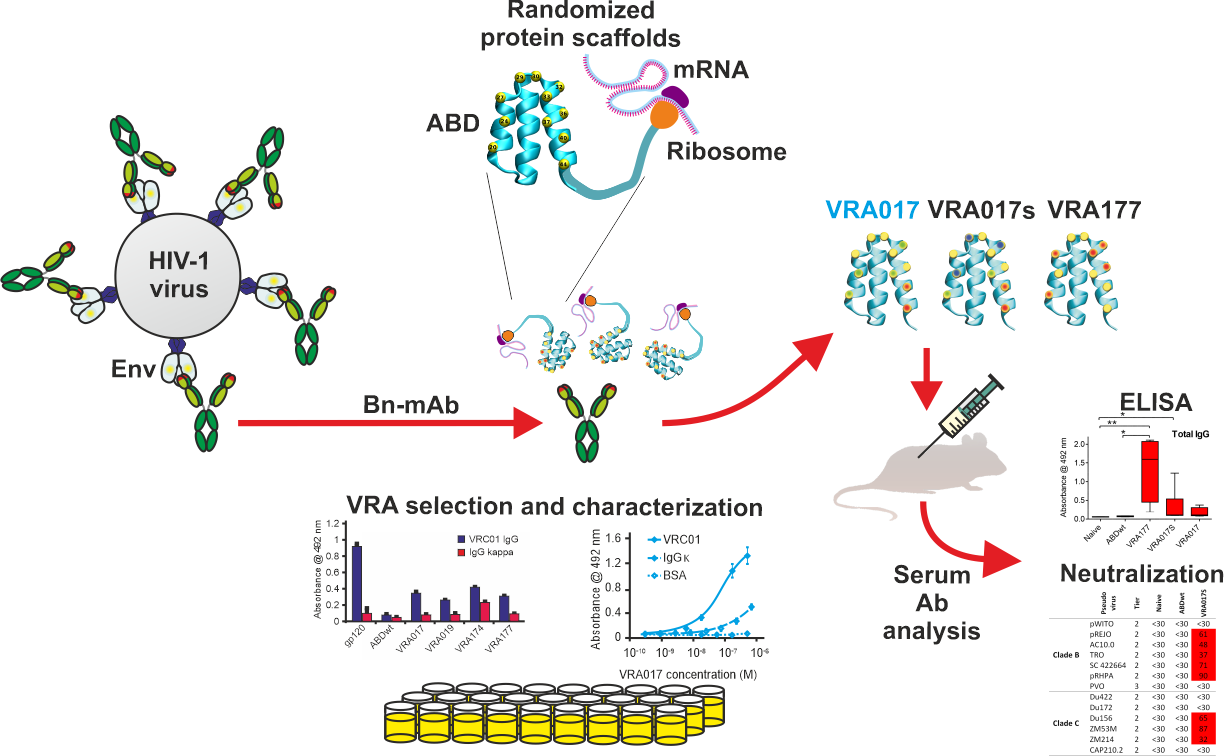 More information is available upon signing a CDA / NDA (Confidential Disclosure Agreement / Non-Disclosure Agreement)