Tacrine derivatives as a potent and selective GLU2b antagonist for treatment of neuropsychiatric diseases
INTRODUCTION:
Tacrine is able to interact with a very wide spectrum of targets and pathways. However, its modulatory effect at NMDARs is not commonly discussed as one of the mechanisms which play an important role for the neuropsychiatric disease therapy.
TECHNOLOGY (INVENTION) DESCRIPTION:
We have developed a derivatives based on tacrine scaffold, which is a potent inhibitor of acetylcholinesterase and a selective and potent inhibitor of the GluN1/GLuN2B receptors. The mechanism of binding to the GluN1/GLuN2B receptors has showed that it binds to the ifenprodil – binding site, in addition to the pore region of the GluN1/GluN2B receptors. Together, our data shows that tacrine derivative inhibits the GluN1/ GluN2B receptors by a voltage-independent manner whereas at the GluN1/GluN2A receptors the compound binds only to the pore region by a voltage-dependent manner. The neuroprotective ability of the compounds to prevent or treat neuronal damage caused by the NMDAr overstimulation was confirmed by the permanent lesion of hippocampus induced by a microinjection of NMDA
ADVANTAGES OVER EXISTING SOLUTIONS:
Promising strategy for treatment of neurodegenerative diseases and affective disorders since it combines both current symptomatic approaches – cholinergic stimulation and glutamatergic inhibition
DEVELOPMENT STATUS (STAGE):
preclinical, the animal models
PUBLICATIONS:
Horak et al., The pharmacology of tacrine at N-methyl-d-aspartate receptors. Prog Neuropsychopharmacol Biol Psychiatry. 2017 Apr 3;75:54-62.
IP PROTECTION STATUS:
no patent application
TECHNOLOGY / IP OWNERS :
National Institute of Mental Health, Biomedical Research Center University Hospital Hradec Kralove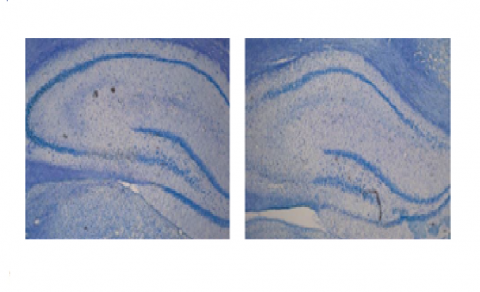 More information is available upon signing a CDA / NDA (Confidential Disclosure Agreement / Non-Disclosure Agreement)