UVA/UVB RADIATION AND OXIDATIVE STRESS PROTECTIVE CYTOKININ DERIVATIVES FOR COSMETICS
INTRODUCTION:
Cytokinins (CKs) are plant growth regulators (plant hormones) that play crucial role in plant development and act as signal molecules at very small concentrations. Naturally occuring CKs are based on purine moiety. First discovered CK was 6-furfurylaminopurine (Kinetin, Kin) with aromatic amine substitution at C6 atom of purine. Kin has been described as a multiactive molecule with various activities in animal and plant cells. Kin protects DNA against oxidative stress and inhibits oxidative and glycoxidative protein damage. Kin has been utilized in anti-ageing skin care so far due to its ability to delay age-related characteristics in human skin. Its 9-tetrahydropyran-2-yl derivative (Pyratine) was utilized in cosmetic due to antiaging effect on human skin as well.
TECHNOLOGY (INVENTION) DESCRIPTION:
New kinetin derivatives possess anti-senescent, UVA/UVB radiation and oxidative stress protective activity. As the compounds are kinetin mimetics or derivatives, they were first screened in plant bioassays, especially in detached wheat leaf senescence bioassay (WLSA). Later on were selected compounds tested on human dermal fibroblasts (NHDF) and normal human epidermal keratinocytes (NHEK) as well as on HaCaT cells to exclude phototoxic effects. Besides, tests on skin cells revealed UVA and UVB photoprotective properties. New compounds suppressed induced oxidative stress in Caenorhabditis elegans. Stability of the most promising derivative HEO was studied in cream base. Toxicology and irritation study was performed and the leading compound was found non toxic and not irritable.
ADVANTAGES OVER EXISTING SOLUTIONS:
New CK derivatives protect human cells against UVA and UVB of which UVA is connected with skin aging. Anti-oxidative properties were tested in vitro and also in vivo on Caenorhabditis elegans. Simple structure and easy synthesis enable preparation of derivatives in affordable price. Tests proved that leading compound is not irritating and none of the tested compounds was toxic of phototoxic. Existing solutions combine cosmetic ingredient and sunscreens questionable for their irritation and environmental burden. New compounds act against UV radiation by the regulation of pathways responsible for skin self-defense and are not sunscreens, therefore do not undergo expensive registration process.
DEVELOPMENT STATUS (STAGE):
in vitro toxicity, senescence, photoprotection, in vivo oxidative stress, stability, irritation EpiDerm and EpiOcular
PUBLICATIONS:
Hönig, M.; Plíhalová, L.; Spíchal, L.; Grúz, J.; Kadlecová, A.; Voller, J.; Rajnochová Svobodová, A.; Vostálová, J.; Ulrichová, J.; Doležal, K.; Strnad, M. New cytokinin derivatives possess UVA and UVB photoprotective effect on human skin cells and prevent oxidative stress. Eur. J. Med. Chem. 2018, 150, 946–957, Hönig, M.; Plíhalová, L.; Doležal, K.; Voller, J.; Strnad, M.; Spíchal L.; Vostálová, J.; Rajnochová Svobodová, A.; Ulrichová J.; Kadlecová A.; Plíhal O. Adenine derivatives and their use as uv-photoprotective agents. PCT application WO2017036434A1, 2017, granted czech patent 307722 (2019)
IP PROTECTION STATUS:
PCT application pending, Czech patent granted in 2019
TECHNOLOGY / IP OWNERS :
Palacký University in Olomouc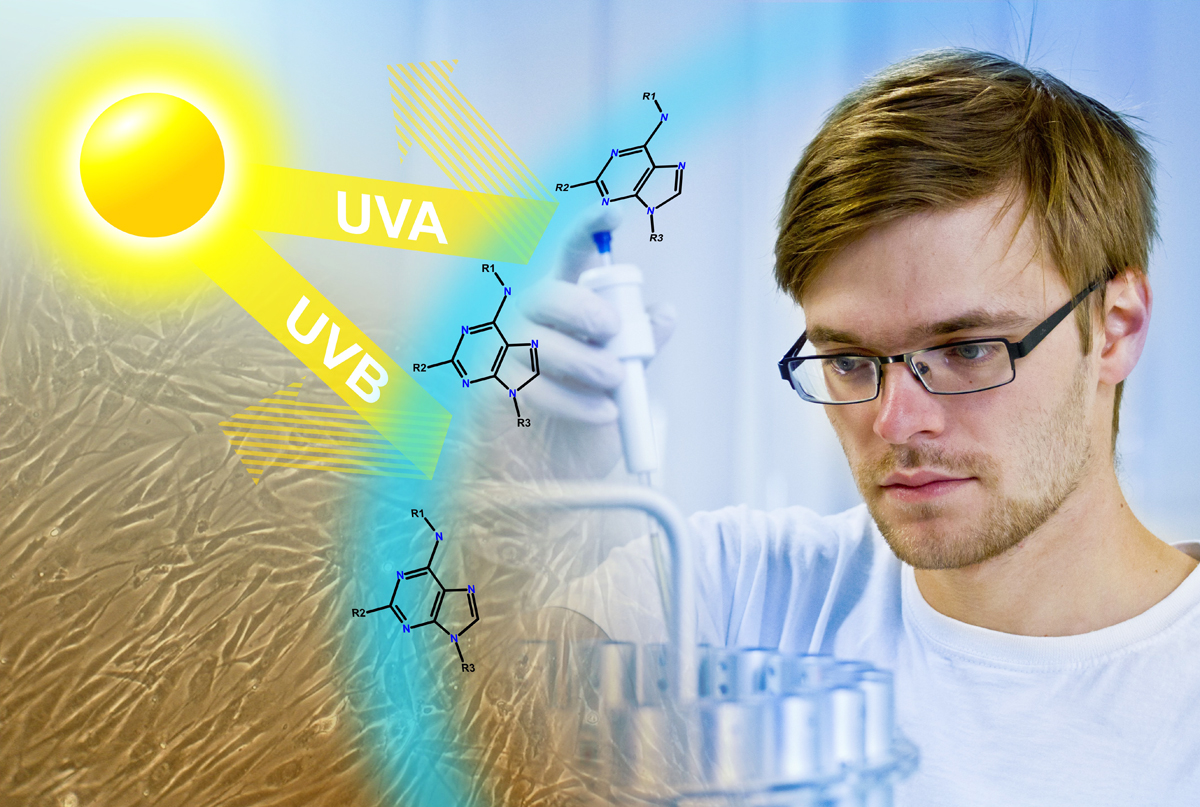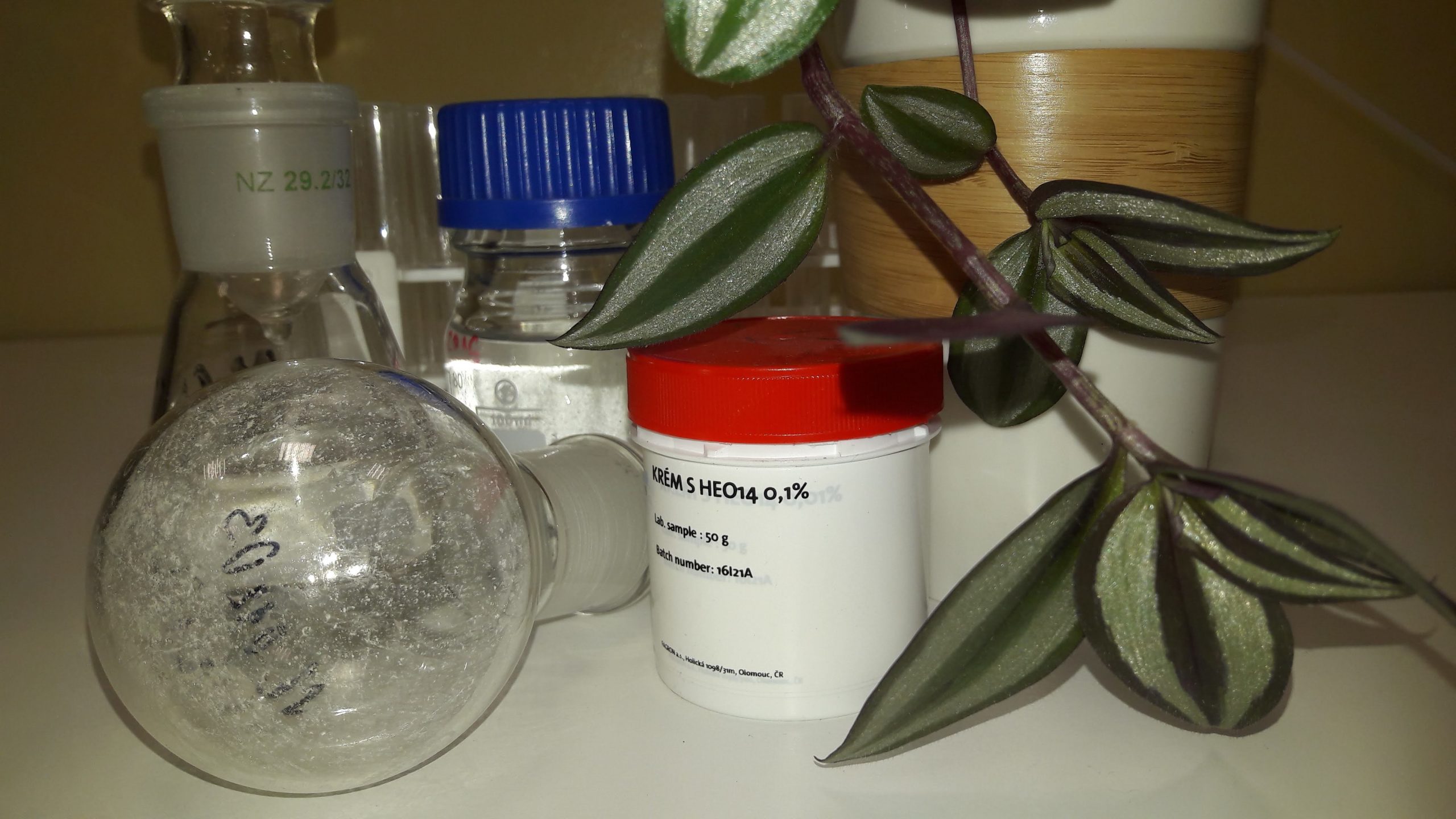 More information is available upon signing a CDA / NDA (Confidential Disclosure Agreement / Non-Disclosure Agreement)